Passionate promoter of Acadie on the local, national and international scene for more than twenty-five years, Novacadie Tours Inc. invites you to participate in Our Great Acadian Heritage CMA 2024 GROUP TOUR from the 11th to 20th of August, 2024


The product of many joyful years, and a lot of experience working brilliantly on the Acadian cultural tourism scene in Eastern Canada (+ Louisiana /France Etc.) where successes accumulate at the same pace as the pleasure of serving groups or associations of all sizes, ages and types!
This Acadian 'community' scattered around the world that fascinates and enchants us includes, in addition to our three Acadian regions of Atlantic Canada, Louisiana, Quebec, France including St-Pierre and Miquelon, New England and others, but all have a common source:Acadie of origins!


Novacadie is here, at home....and invites you during the CMA 2024!


Nova Scotia's Acadia is a cornerstone of Canada's own heritage. This unique and revealing package in the footsteps of the pioneers of Acadia is offered exclusively for the CMA.



Embark!

We are going back to the sources... With fluidity, joy in the heart, and a curious mind, your attentive tour operator Richard, will help you discover regions and key places of our amazing and complex History.
Taking place from August 11 to 20, 2024 inclusively, The special edition of Our Great Acadian heritage CMA tour includes:
An eclectic group of Acadian travelers invited from Louisiana, France, and Quebec Etc.
Ten days of memorable activities and moving encounters as part of the 6th CMA
Ten 'great comfort' nights in selected hotels
Deluxe coach transport
All breakfasts
Fifteen hearty meals, many with a glass of wine or beer included
A passionate team of bilingual guides + guests
A wide range of sites and attractions, essential to "live" our Acadie!


The tour does not include:
The movements/travel arrangements of the participants before and after the proposed tour program (11th-20th)
Any insurance of the traveler for the entire duration of the tour (international)
Personal expenses over and above the outlined included services
Gratuities to guides and chauffeur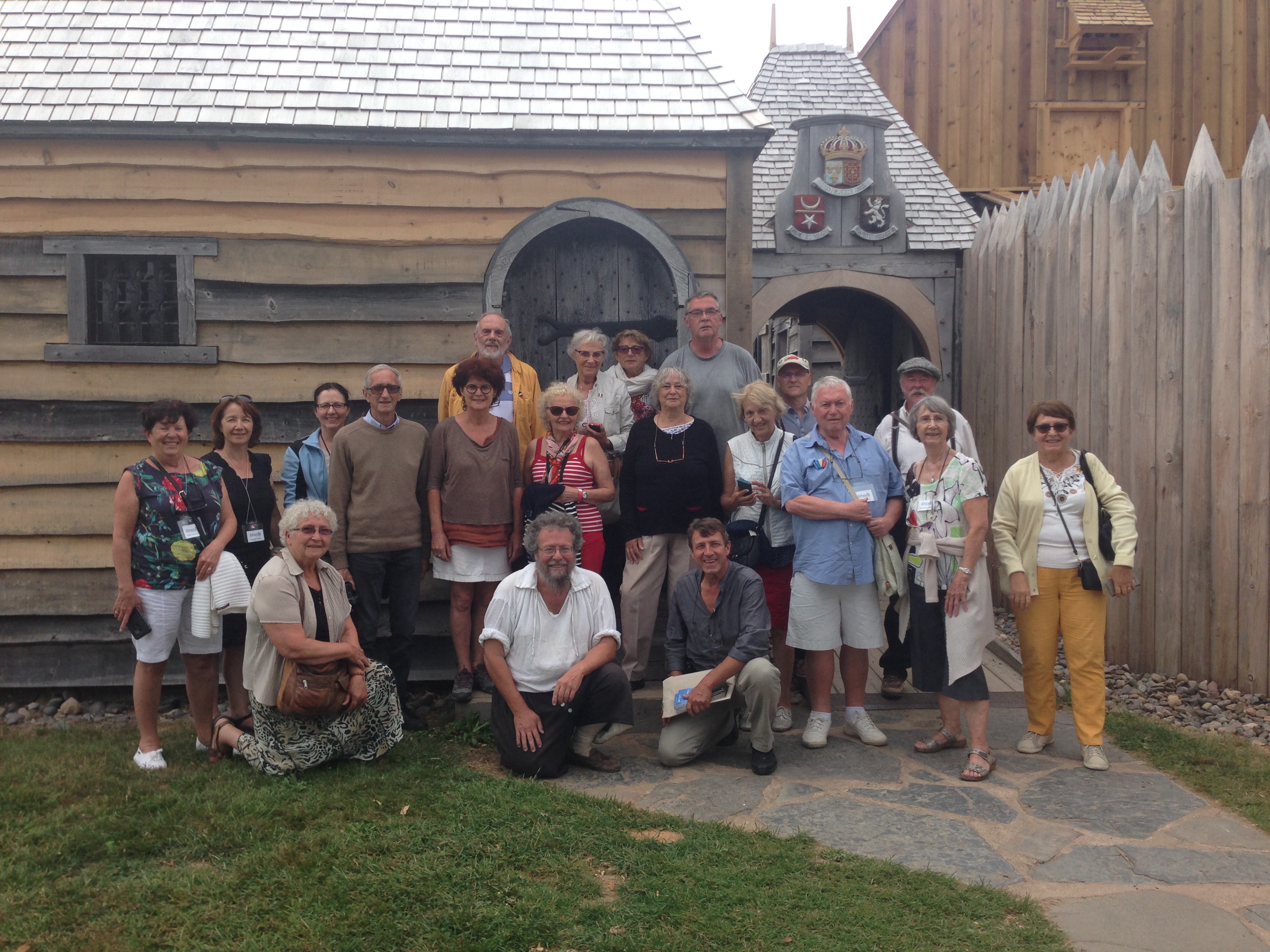 Lovers of superb maritime landscapes, cultural delights and Acadian joie de vivre par excellence!


Everyone on board!

Discover at last, this fascinating land of origins and vibrant modern Acadie - 420 years of living on a golden platter for you. We take care of everything, all that's missing is you!


Plan your registration now to ensure your participation in this fabulous group tour in the heart of "la Cadie" that this good Champlain was able to open for us more than four centuries ago, when he planted lilies for the first time in New France


U.S. Dollars rates: based upon a 40 participant group
Double occupancy: $3,050.00

Triple occupancy: $2,820.00

Quad occupancy: $2,400.00

Single occupancy: $4,200.00


Enjoy the very places of origin of the founders and the establishments of the ancestors in the cradle of Acadia; Port Royal, LaHave, Grand Pré, Pigiguit, Cobequit, Beaubassin and more…


This email address is being protected from spambots. You need JavaScript enabled to view it. with any questions you may have