C.M.A. 2024
Novacadie tours during the
7th Acadian World Congress in Nova Scotia



Click on icon to read about it and register as a participant


The term ''Vacation of a Lifetime''
may be a cliché
but here, it is a reality.
Walk with us in the footsteps
of time immemorial natural and human History

Experience the beauty
ok Mi'kma'ki and Acadie.

Novacadie is your guide
Novacadie Tours Inc.
902-698-7560
Your guide on location

-.-.-.-.-.-.-.-.-.-.-.-.-.-.-.-.-.-.-.-.-.-..--


Suggestions of podcasts, videos and articles:

Plunge into the general history of the Acadians:
Listen to this recent podcast done by American author Hodson:
The Acadian Diaspora

Read this article:

Unraveling the Colonialist Myths of Nova Scotia
| History | Smithsonian Magazine
article
-.-.-.-.-.-.-.-.-.-.-.-.-.-.-.-.-.-.-
*Ö*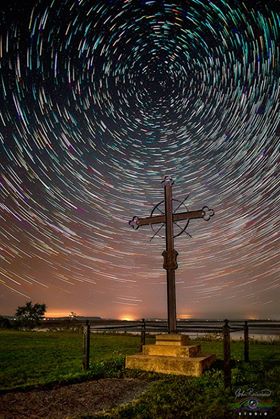 La Croix de la Déportation

/

The Grand Pré Deportation Cross
Above photo:
"Acadian Trails", Copyright John Robichaud
Can be purchased as a fine art print. at www.JohnRobichaud.com
Facebook- John Robichaud Studio, Instagram #johnrobichaudstudio
We pride in sharing a unique expertise in the Acadian, French and Native heritages of our regions.
Based in

Nova Scotia, an amazing mosaic of cultures and histories, it is natural for us to

offer in-depth, authentic and deeply researched tours and experiences in and around Atlantic Canada yes, but also in Louisiana, France, New England, Québec and Saint-Pierre and Miquelon.
We are known as the Acadian Tour Operator !



Here is an interesting article called
''The French came to Louisbourg''


Travel with us to the largest historical reconstruction in Canada;
the mighty French Fortress of Louisbourg, Isle Royale (Cape Breton) Nova Scotia.
Read Article
For over twenty four years our guests have enjoyed authentic and personalized tours that offer memorable ways to appreciate the unique geography and people of Atlantic Canada.
Our courteous and professional bilingual guides will guide your exploration of the rich heritage of the Native Peoples and French Settlers in Eastern Canada.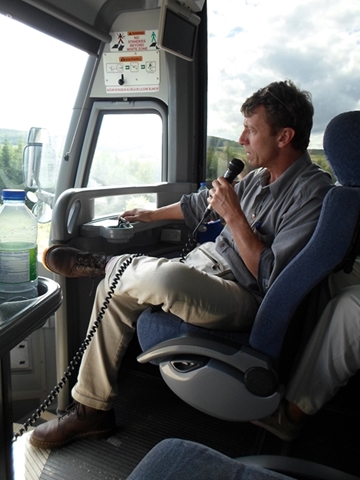 We design and coordinate unique tours with the utmost attention to details.
We cannot hide it, we absolutely love what we do.
Whether for groups or individuals, our guided tours propel the voyageur into a revealing world of history, in comfort, enjoyment, savoured adventures and
a profound Novacadian Experience each day!


We Offer World Class Tours Explorations & Experiences

...

Our inspiring topics & destinations;





In Eastern Canada;

Many places all around the Bay of Fundy with its world's highest and most impressive tides.
Glance and explore the fascinating prehistory/paleolithic era in our regions. Several thousand years old "Mi'kma'ki"; sacred lands of the First People of eastern edge of Canada.
"É Gâtik"/ la Cadie"; land of the first permanent French settlers, Métis.
Cradle of the Acadiens on the continent and in the world. Begining of New France.
Port Royal, Grand Pré, LaHève, Pisiguit, Cobequit, Beaubassin, Louisbourg + +: heart of old Acadie and home of mythical Évangeline.
Original French Acadian farmsteads / villages, European fortified sites and various areas of pre-Deportation Acadian settlements.
All you can enjoy all over the Canadian Maritime provinces; Nova Scotia including Cape Breton Island, New Brunswick, Prince Edward Island, Newfoundland and France's St-Pierre & Miquelon. Tours starting or ending in Québec city and Montreal are also on the menu!
''New Scotland" where Celts, Planters & Loyalists colonized former 'disputed' lands...
Joggins, Walton, Blue Beach ++: Geological wonders, land of long gone dinosaurs that left prints and fossils for us to discover.

..and so much more we can customize together.

-.-.-.-.-.-.-.-.-.-.-.-.-.-.-.-.-.-.-.-.-.-.-.-.-.-.-.-.-.-.-.-.-.-.-.-.-.-.-.-.-.-.-.-.-.-.-.-.-.-.-.

Novacadie outbound:

France; Our amazing Acadian / Cajun heritage tour in the land of our ancestors

Time immemorial monuments like mysterious megaliths sites, world reknowned cathedrals, abbeys, castles galore, ancestral villages and regions where the forefathers originated from and likewise, where Acadian deportees re-established or transited after the ordeal.

In France with Novacadie, reality meets the myths. Add to this the finest of food and wines, the proud typical people that make it and these countless historic/natural sites all over France and you have yourself an everlasting experience.

Louisiana;

Ludic exploration of the French, Acadian, Cajun and Créole traits and traditions, through culture, customs and g

enealogy

. ..Never short of music, food and laughters and the warmest of friendships within amazing Louisiana makes this a 'must' in one's life! -Coming?

Download Our Brochure

Note our new phone number to join us:
902-698-7560