Plunge into the heart of the Acadian History and culture
We offer the opportunity to experience in many ways, the exact locations where the forefathers landed and transplanted seventeenth century France into the new lands of this continent.
New France begins here in Acadie, should we say it again?
To this effect, we owe so much to fascinating historical figures like Champlain and his contemporaries, who have left us documented evidence of our noble beginings as a people of Canada. Indeed, we can rejoice at the fact that the French explorers and his fellow artisans established a good relationship between themselves as 'new settlers' in a totally different environment. Amazingly, friendly rapports between themselves, the visitors and the Natives, their hosts would rapidly bring on, equal partnering and sharing of the land and waterways contributed to everlasting alliances in the future.
As most people around the globe will attest, nothing could ever bring people closer together then to sharegreat food and hospitality at once!
In Canada, this historical pride has a name, it started here in Port Royal
by the sieur de Champlain himself!
It was called :
''l'Ordre du Bon Temps''
" The Order of Good Cheers "
Four centuries after its creation, one can still embrace the human principles of solidarity as well as the joy of becoming " member " of the oldest social club in North America.
Receive your personalized certificates!
Novacadie prizes on providing such details that make all our participant's visit with us, one they will never forget!
When we talk to Acadians and about Acadie, we really call on millions of people scattered all over the world. It is referred as "the Acadian Diaspora". Novacadie wishes to act as a meeting place and/or intermediary for us all.
A vehicle to help us re-connect with one another through the land! That is why we invite you to construct your own heritage travel experience.
We will make it happen!


About Acadie
Dear friends, amis de l'Acadie !
It was brought to my attention many times during my career as a Heritage guide, that the History pertaining to the Acadian culture, to previous generations of French Louisianians, may not have been carried out thoroughly, by the school institutions, if it was at all...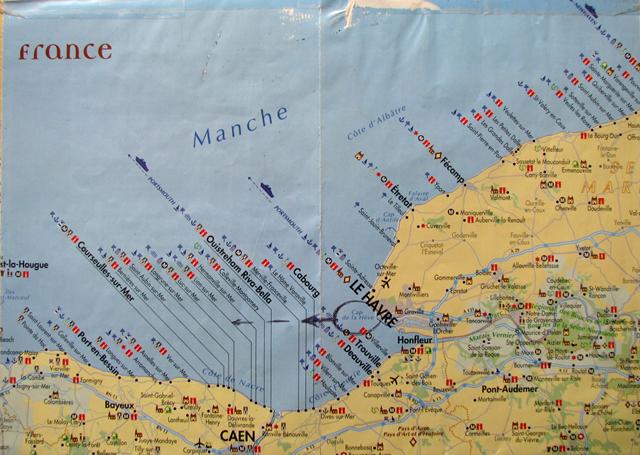 No surprises there, it does not seem to have been part of the school curicullum in many places of the world just yet. As for the Louisiana context, it was requested that some simple yet effective remedy be presented during what was then, a most appropriate year in which Louisiana, was celebrating the 300th anniversary of its French Heritage, and the second Acadian World Congress (C.M.A.) back in 1999.
So, this little text aimed at presenting a condensed overview of this special place that exists in the hearts of millions all over the world. This Acadie of a new millennium and all its inheritance reveals itself to the world with its prettiest charms...
A place so mysteriously beautiful and yet so unknown…
If you will, come with me and let's open the book of time as we glimpse at Acadie's very beginnings, to present days;
It is on the Nova Scotia peninsula that we see the first signs of its existence, well over 400 years ago. This magnificent and most easterly province of the Canadian Maritimes is where the first French explorers, gentlemen and artisans have landed all the hopes of their hearts and undertook to start all over, in the "New World"... To be precise, after nearly two months of travel on rough seas, La Have, Nova Scotia is where the men kneeled and embraced the soil, for they had finally touched what until then, was but a dream...
Regardless of the names given at various epoch, the territory remains the same, the mysterious beauty of Acadie shines like a star in the ages...
One may suspect that the Basque and Breton fishermen, who had clandestinely scanned the great fishing banks of Nova Scotia and Newfoundland since the mid fifteen hundreds, had long earned the trust from the aboriginals of the area known as Mi'kmaq Indians. Few written records of that exciting era exist, except some fascinating hieroglyphs carved on rocks at Kedjimkujik, N.S. Needless to say, no version of our Canadian History would be proper if the "First Nation" of its huge territory was not spoken of, as the initial settler.
As little as we know on the Mi'kmaq Culture, we now know that these people are descendants of the Paleo-Indian. People who have left us, beneath layers of earth by the Bay
of Cobequit, N.S. artefacts dating to 10,600 years back in time.
(Débert, N.S.) Their organized presence in this region of America this far back in time made the scholars rethink the notions of the "old" versus the "new" world... Somehow, for you and I, knowing their heritage to be ever so deeply rooted in time through immemorial traditions and relations with the land, surely has to make us save a special place for the Aboriginals.
The French people will most definitely learn from observing them in their customs and lifestyles. Located in parts of Maine, Nova Scotia, New Brunswick and the Gaspé Peninsula, the Mi'kmaws form a "family" or tribe of the Grand Algonkian Nation. In a uniquely spoken language, they referred their areas in specific terms of their own.
Where does the word ''Acadie'' come from?
The first written connotation of "Acadie" as such, appears at the time of the initial Royal French charter of 1603 where one could read: "...For the settlement of the lands of La Cadie, Canada and other sites of New France".
In fact, when Samuel de Champlain and Governor DeMons, leading a fleet of three ships, reached the Nova Scotia coast in May 1604, only one other area had been settled by Europeans in America; the Spaniard's possession of Sainte-Augustine; Florida.
With remarkable aptitudes, the French newcomers found the resources to open their mind and heart to the Mi'kmaq ways, composing with these peaceable and totally sovereign nomadic inhabitants. Overcoming the communication barriers, friendship was mandatory in order to survive in a world totally different than theirs. The terrifying experience of winter, a Nature so vast and unpredictable to the European countrymen that they were, they may not have survived without the Native's compassion for the well-intended visitors, and later, the everlasting companionship between the two groups.
In 1605, a new colony was born to the north!
A year later, Champlain's "Order of Good Cheer" was organized which was a periodic and regular feast where Natives and Europeans rejoiced and celebrated Life, as one, in and around the Port Royal's very first habitations.
************************************************************************************************************
Whether we refer to it as "Arcadia"; that fabled Greek region, famous for its landscapes, its trees "of heavenly beauty", (of which the "r" eventually fell to make ''Acadia''-according to Ganong) or, from the Native's "katik" meaning "land of abundance", (that the French pronounced "Cadie"), or a coincidental combination of both terms from the old and the new world, the entity of Acadie was born for a grand fate.
Click here for more on the origins of Acadians:
Thus, one cannot speak of an "Acadian" until a child is born of either two French parents or a French and a Native parent in this territory known as La Cadie in the 1600s.
A great people with a destiny as tragic as it is illustrious. The recollection of the History of Acadie is as complex as it is fascinating...
Either referred as French Neutrals, sometimes as Métis, this group has achieved wonders that indeed have not been fully understood yet. As John Erskine stated in his paper entitled "The French Period in Nova Scotia A.D.1500-1758 and Present Remains"-" Innumerable histories (contemporary French and English) cover these periods, but unfortunately, most of them are tainted by chauvinistic attempts to prove the excellence of one nation or the other." Thanks to archives, research of original documents reveal to us, bits and pieces at the time, of their intriguing and certainly fabulous legacy.
One can only sense a strong web of kin relationships, the outmost dedications that forged the identity of the Acadians who were the dominant group of Nova Scotia from the 1700s on.
As a result of their dykeland culture; the building of hundreds and hundreds of miles of levées,(dykes) and the leaching of the salt from the reclaimed marshes soil (aboiteaux), fabulous quantities of rye, oat, wheat, barley, peas, beans, cabbage, flax etc. were grown. Cattle, pigs, sheep, chickens and horses were all raised, plentiful enough to be exported. The wealth of the Acadian gardens was recorded as well: "beetroots, onions, carrots, chives, shallots, turnips, parsnips and all kinds of salad" were grown. They are also attributable for the introduction of apple, plum, pear and cherry orchards that surrounded their sheltered hamlets. Milk was a common drink, but they made wine and cider to complete their diets. They fished and hunted in the land of plenty, which they travelled sturdily by land certainly, although the water ways were the main fashion of commuting.
In parallel to their catholic practices, there was always music and dancing in the proud communities, stories and legends were recounted while a subtle process was happening. The Acadian sense of community became such during its endured evolution, and its Golden Age, that they were to reject assimilation to other cultures in the decades of exile following the Deportation.
Over two and a half century after the dispersion of its people, one can still observe that sense of solidarity between the many pockets all over the world, trying to reunite; somehow recreating a form of marvellous... The "Congrès Mondial Acadien" certainly attests of that profound need, in reassembling in a given area, every five years, some kind of "Olympic celebrations" of their survival and "Joie de Vivre". The entire world can only admire such vitality and pride.
But back in 1755, the sad saying of "man's inhumanity to man" was to apply in shattering manners to this chapter of the History of the world, for it will soon carry the imperial forces of the time (Britain and France) to war over "ownership" of this valuable land of abundance, thus, eventually driving a mass of people in an undeserved trail of misery.
As History often is written with blood, Acadie stands proud over and above much of mankind's lowliness, for its refusal to ever taking part in it. They were the "French Neutrals"...and rose above war.
Although much of it has been studied and written, recreated in many forms of music, theatre, and cinema shows and from many diverse angles, it is still impenetrably attractive. More and more people from all over the world agree to say that, the "assemblage" of its historical facts, provides us with essential tools to grasp man's relation with his own kind and the relation man must have with Nature. Tools much needed in our times of uncertainty.
What draws us to Acadie ?
Is it perhaps that, the large and cohesive Acadian Family emerged unexpectedly of a relatively small group of individuals,(more or less 300 initially) of which the population increased and spreaded so much and well, reaching 14,000 souls in less then 123 years without much concours of European immigration ? Rather intriguing.
-Was "isolation", the argument used by the French authorities to ignore the Acadian people during several times of trials and devastations of eleven changes of Government ? after all, this was a distant transatlantic colony... Acadie appears to be that somewhat "disturbing" colony that seemed to adapt better to the "uncivilized" ways of the Natives, then the ones of the imperial courts, it made the nobility shiver in the "dentelles" of Versailles, and London...
Or, could it be that a new identity had appeared among this self-governed people, that France nor England could maintain control over, unless it was threatened to death ?... Perhaps had these people become so close to each other and the Mi'kmaq, through an improved form of feudalism / communionship based system?
Could they have been so close to the earth, through this fabulous dykeland culture of theirs, that, no need for possessor ship of the land was necessary, but rather, the sharing of it for the sole purpose of a self-relying and contented community? Virtues, already long lost in the courts of Europe...
As much as the Imperial forces of Britain and France did not have the tools to comprehend and respond to the Acadian context of the time, as puzzled we may still be four centuries later, in trying to encompass the Acadian Culture completely.
So many questions remain unanswered, so much to find out... Genealogy, the world's most practiced of all hobbies, is but a door to enter the Acadian Culture. But whether it is through modern means of doing geneology or the former mandatory reading of one of America's outstanding literary classics "Evangeline; A Tale of Love in Acadie" written in 1847 by Longfellow, the search has been constant and is still evolving. Repercussions resulting from this are the academic reconstruction of the social fabric of Acadie.
Here is, in my view, in a past not so distant from us, on the same patient and delightful land, the story of a people that displays at once, all the virtues and wrong doing of mankind.
A mosaic of a people still here, witnessing, and celebrating the triumphant thirst for life and hope of better days over the centuries...
The unfolding of its history is ever so accessible and appropriate to us for, it shows us the steps that immediately preceded us. These are the forefathers to whom we are linked today by our physical traits, characters, and language. This is the blood, History is supposed to be written with; it flows in our veins...
From the time Acadie emerged as a distinct colony, through its memorable "Golden Age", all the way through the ordeal of the up-rooting and dispersion of over 14,000 of its people, their indescribable "odyssey "back to the "Motherland"; Nova Scotia, or in new homes such as Louisiana, New Brunswick, Prince Edward Island, Saint-Pierre et Miquelon, Newfoundland, the New England states and Québec or even back to the land of their forefathers in France, the untouchable bond has remained as an intricate part of the flourishing Culture.
The saying "knowing our past is the link to our future..." takes here, all its meaning.
As blooming as ever, the Acadian Culture which had been scattered like pollen to all corners (1755-1764 Deportation), has taken roots and manifested itself as one of the most vibrant and colourful of the world.
There are as many pieces to the reconstructed "Family Portrait" as there are people to tell their own specific stories.
The mosaic of Acadie is revealing itself with unsuspected splendour.
Acadian World Congress // Congrès Mondial Acadien;
The Acadian World Congress (C.M.A) are tangible expressions of that phenomena each five years.
A form of Acadian Cultural tourism is eminent, to allow the "coming together" of its scattered shinny pieces; A form of factual exploration through traveling, where clear guidance, fun discovery, comfort and pleasure find their equal shares.
Novacadie Tours, is a young an energetic team of professionals with a vision; One which combines their efforts and professions to create an unprecedented concept in Tourism. It is a complete Receptive Tour company that offers visitors from all over the world, various ways to "explore "for themselves, the geography and people of Eastern Canada (Nova Scotia, New-Brunswick, P.E.I, the Magdalene Islands, Newfoundland and Saint-Pierre & Miquelon, Etc).
The organization carefully designs the tours, (most of the time, with the client's input) so that authentic experiences take the voyageur to a totally pleasant and revealing discovery adventure, the discovery of the / your early Acadian roots!!
To achieve this, and for a truly joyful experience, its professional guides take you to some of the original areas of pre-Deportation Acadian settlements, such as "Isle Royale", "Beaubassin", "Cobequit", "Pigiguit", Grand Pré; "les Mines" and of course, "Port Royal" with the respective forts & National Historic Sites en route, defining the areas as "cradles" of French European presence in North America.
Novacadie Tours, makes you see for yourself, in magical surroundings, the original dykes (levées), the enclosed fertile farm and orchard land of your own ancestors : Babin, Bourg, Boudreau, Comeau, Dugas, Hébert, LeBlanc, Landry, Melançon, Trahan, and all the other proud pioneers of over 350 years ago, in "old" but forever young Acadie...
By doing so, the tour company wants to invite the Cadiens of Louisiana and all the related groups of the Diaspora, to plunge into their own fantastic history. Experience in many ways, the exact locations where the forefathers landed and transplanted seventeenth century France in the new lands of America. Whether it is along the inner perimeter of the Bay of Fundy (La Baie Française), or the jagged Atlantic coast, the sensation of touching your passed heritage will come over you as a passion. We believe, this singular tourism approach will fully complete your patrimonial and cultural awareness of yourself as a unique people.
All packages are either, custom designed for the specific needs and requests of the groups (family association / clubs...) planning and traveling together, or, may be chosen from the pre-set packages offered by the company. From the most comfortable of modern transportation, to the more adventurous nature/country tour, the traveler will "live" the true knowledge, voyage brings. Legendary hospitality, "Joie de Vivre", beautiful scenery, great food and music, a sprinkle of fun imagination are all ingredients to take you into your own perfect dream holiday !
Family organizations of "Congrès Mondial Acadien", church groups, delegations of all sorts will find in this traveling concept, the perfect way to confirm their beliefs, and validate the genealogical and academic notions of their family's past. It will also, and perhaps, primarily, build bonds between the Northern and Southern Acadian cousins as well as the French ''cousins'' overseas.

Novacadie Tours is the bridge that links us to Acadie.


...It's a toast to the "Order of Good Cheer" every day !!!